PROVIDING EXPERT GUTTER PROTECTION IN MONROE COUNTY, MI
For a FREE no-obligation estimate in Monroe County, MI, please fill out the form to the right and Klean Gutters Midwest will contact you shortly.
RESPONSIBLE COMPANY SERVING MONROE COUNTY, MICHIGAN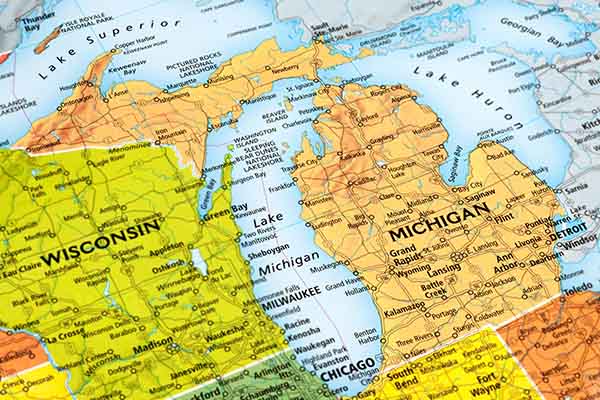 As an authorized installer, we not only adhere to the highest industry standards. We also strive to be the industry leader in the home improvement services we provide! We always use state-of-the-art products and technology that are designed to fix your home, so reach out for high-quality service that can't be beat. 
We're proud to offer:
FREE written estimates & inspections

Fast installation
CONTACT OUR GUTTER COVER INSTALLERS
You can choose from many gutter cover installers, but Klean Gutters Midwest is the only one that can offer the superior Klean Gutter™ Leaf Guard system. It's different because of its design, construction, installation and high-quality materials. When you choose us as your gutter cover installer, you will never have to clean your gutters again – guaranteed. Plus, if you need new gutters or work on your existing gutter or drainage system, we can also help with that!
Klean Gutters Midwest is a family-owned and -operated company, and we believe in doing everything to the highest levels of professionalism and customer satisfaction. In addition to providing gutters and gutter protection to homeowners, we also work with builders, apartment and condominium managers and businesses of all sizes. Call us for your free estimate at (855) 974-4669 or fill out our contact form to learn more.