WE OFFER ONLY THE BEST GUTTER PROTECTION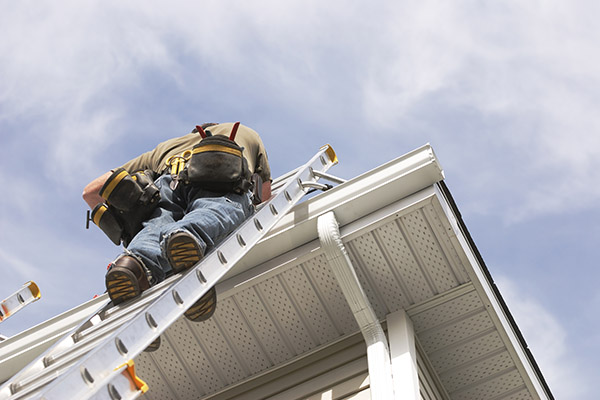 Over the past 25 years, Klean Gutters Midwest has installed many products that promised to keep gutters clean. In 2014, we finally found the best gutter protection in Klean Gutter™ Leaf Guard. We've been installing these quality gutter guard systems ever since!
OUR HISTORY
Our owner, Kirt Harold, and his father started out installing gutter covers for other companies, and they agreed that those products failed to do what they promised: to keep gutters clean. In 2013, Kirt found Klean Gutter Leaf Guard and knew it really was the best gutter protection system!
By January 2014, Kirt was an authorized dealer with exclusive rights to install the Klean Gutter Leaf Guard product in all of Michigan. With overwhelmingly positive results, the company grew to cover Northern Indiana and Northern Ohio. The company later rebranded as Klean Gutters Midwest.
From our two offices, our more than 30 employees now service most of Michigan, northern Ohio and northern Indiana. We not only install the best gutter protection, but also new aluminum and copper gutters and complete water management systems.
HOW WE'RE DIFFERENT
Our mission statement reads:
It is Klean Gutters Midwest's mission to provide the highest quality water management solutions and customer service experience to all of our customers.
And we really mean that. We stand behind the work we do, and because we never use subcontractors, you can be assured that your products are installed to the highest manufacturer specifications. We also always adhere to industry best practices, because we want your gutters to work as they should to reliably protect your home. We want you to have Klean Gutters For Life!
Whether you have an insurance claim or are a builder looking for the best gutter protection for your customers, you can count on Klean Gutters Midwest. We accept all insurance claims and offer several no-interest financing options. We're also licensed and insured for your protection.
CONTACT US TODAY
To learn more about the best gutter protection on the market or to request a free estimate for new gutters, call Klean Gutters Midwest at (855) 974-4669 or fill out our contact form. We work with businesses, homeowners, property managers, condo associations and builders. No matter how big or small your project, we're ready to help!