Tops Among Aluminum Gutter Installation Companies
When you want the best new aluminum gutters, you need to select the best installer from the many aluminum gutter installation companies out there. Klean Gutters Midwest INC has won the HomeAdvisor Top Rated Award by receiving more than 50 exceptional reviews from our highly satisfied customers. Whether you need new gutters or a new water drainage system, we can help – so call for your free estimate.
How Our Aluminum Gutters Are Different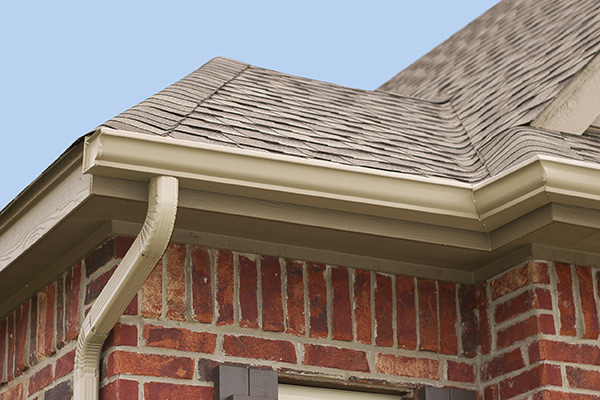 Some aluminum gutter installation companies go to the big-box store, purchase sectional gutters and install them. Others pre-fabricate your gutters and bring them to your property. Klean Gutters Midwest INC does it differently. We make your seamless aluminum gutters on-site for less waste and a perfect fit.
Klean Gutters Midwest INC offers many colors and two gutter sizes for homeowners to choose from. Rather than using the common splash guard at corners and valleys (which can be unsightly), we use our patented Inside Superman Pan. It's virtually invisible from the ground and prevents overflow better than a splash guard.
WHY CHOOSE Klean Gutters Midwest INC
In addition to numerous accolades from HomeAdvisor and great reviews from your neighbors, Klean Gutters Midwest INC also makes sure your gutter system protects your home from the foundation to the roof. We can do this because the team that comes to your home or business for the installation consists of our own employees. They're trained in proper slope and installation of all our products, including Klean Gutter™ Leaf Guard systems.
CONTACT US
If you're ready for new aluminum gutters, trust Klean Gutters Midwest INC above all other aluminum gutter installation companies. You won't be disappointed. After all, our mission is to provide the highest quality water management solutions and customer service experience to all of our customers. Call us at (855) 974-4669 or fill out our contact form.