PROFESSIONAL GUTTER REPAIR SERVICES
Your gutters protect your home – from the roof to the foundation and everywhere in between. If your gutters are leaking, broken or have suffered damage, Klean Gutters Midwest INC can help. We offer professional gutter repair and accept all insurance claims.
WHAT QUALITY GUTTER REPAIR INCLUDES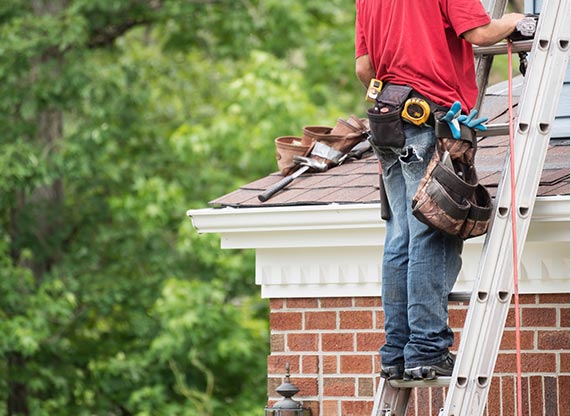 Although gutter issues differ, we provide professional gutter repair for your entire gutter system. That includes repair to:
Fascia

Soffits

Gutters

Slope

Fasteners

Downspouts

Popup drainage systems
We can help, whether your needs are due to an aging system or the work is related to an insurance claim.
WHY CHOOSE Klean Gutters Midwest INC
There are many companies that claim to perform gutter repair; however, many are just looking to sell you a new gutter system. Admittedly, sometimes gutters are beyond repair and do need to be replaced. However, often we can perform repair and restoration so your gutters function as they did before the damage happened.
Because Klean Gutters Midwest INC is a locally-owned and -operated company and uses only our own trained employees, you can be assured that the job will be done right. We never cut corners or use substandard materials. Many times, there's really nothing wrong with your gutters other than poor slope and a clog – which is why we sell and install the Klean Gutter™ Leaf Guard system.
CONTACT US FOR A FREE ESTIMATE
If you're looking for leaf protection but know your gutter system needs some repair, call Klean Gutters Midwest INC for your free estimate. Our estimates for the Klean Gutter Leaf Guard system include our 13-point inspection, which ensure that when we install gutter protection, your gutter system will protect your home for years to come. Call (855) 974-4669 or fill out our contact form to get started. We offer several financing options, including no-interest financing.