Serving Michigan and Northern Indiana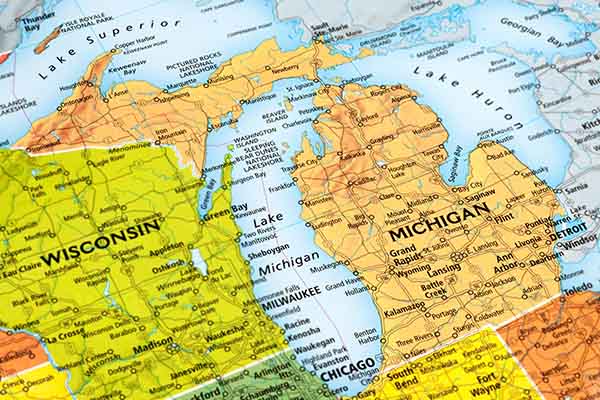 Klean Gutters Midwest INC is the only authorized Klean Gutter™ Leaf Guard installer in Eastern and Western Michigan and Northern Indiana. We're also gutter installation contractors for seamless aluminum gutters and copper gutters. Plus, we provide complete water management systems for proper drainage and we offer water catchment systems. If you're looking for any of our services, contact us for a free estimate.
Why Choose Us
With two offices serving such a large geographical area, you may wonder why you should hire Klean Gutters Midwest INC. We're experienced, and honest and use only the best products, including a guaranteed solution to clogged gutters. Every team member who comes to your home is our employee. You can be assured that they are experienced and trained in all the work they're doing, which means it will be done right!
Based in Howard City Since 2014
Although Kirt Harold and his father started the business in 2014, their experience as gutter installation contractors stretch back over 25 years. Once Kirt discovered Klean Gutter Leaf Guards, he knew he'd found the only gutter protection product he ever wanted to sell. He founded Klean Gutters of Michigan, which eventually became Klean Gutters Midwest INC. From our two offices, we service the following cities and surrounding areas:
Contact Us
If you're not sure whether Klean Gutters Midwest INC services your neighborhood, just give us a call at (855) 974-4669 and we'll let you know. We offer no-interest financing and accept all insurance claims. You can also fill out our contact form and we'll call you.