TRUSTED GUTTER INSTALLATION & GUTTER PROTECTION CONTRACTOR IN JACKSON, MI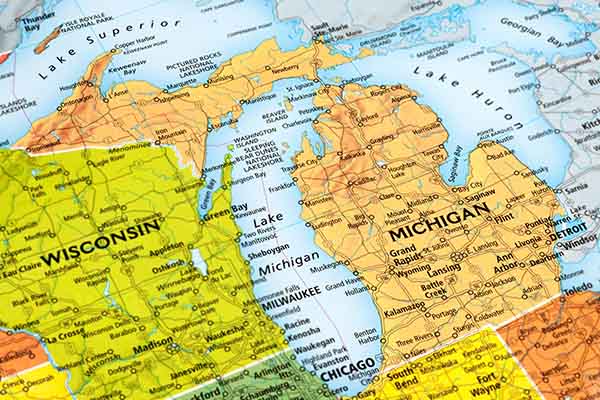 If you want reliable protection for your home and yard, contact Klean Gutters Midwest INC. Our expertly trained team installs gutter systems that collect rainwater and carry it away from your home and foundation. Without a gutter system in place, the runoff rainwater will flow down the side of your house, pool around your home and wash away the soil under your foundation. That can cause water to seep through your foundation and cause massive structural issues to your home.
INSTALLING GUTTER PROTECTION SYSTEMS IN JACKSON
Klean Gutters Midwest INC can help you avoid water damage and remove the need to ever clean out your gutters again. With our hooded gutters or gutter guards, we can keep your gutters permanently clear of all debris and buildup! Our gutter protection systems can give your home reliable drainage and make your life easier, so reach out to learn about our:
PARTNER WITH THE TOP GUTTER PROTECTION COMPANY
So many gutter protection companies install inferior products, leading many homeowners to believe there's no such thing as quality gutter guards. After more than 25 years of installing different products, Klean Gutters Midwest INC found Klean Gutter™ Leaf Guard. It's by far the best product when it comes to design and materials, and we're the only authorized installer in Jackson! You'll find we're highly rated by your friends and neighbors on HomeAdvisor and other sites, so don't hesitate to contact us for superior service that exceeds expectations. 
If you need new gutters and want them protected with a great product, forget about the other gutter protection companies out there. Call Klean Gutters Midwest INC at (855) 974-4669 or fill out our contact form for your free estimate. We can provide a total drainage system for your home, condominium association, apartment complex or small business. We also have zero-interest financing available and we accept all insurance claims.