PROFESSIONAL GUTTER INSTALLATIONS & GUTTER PROTECTION IN SAGINAW, MI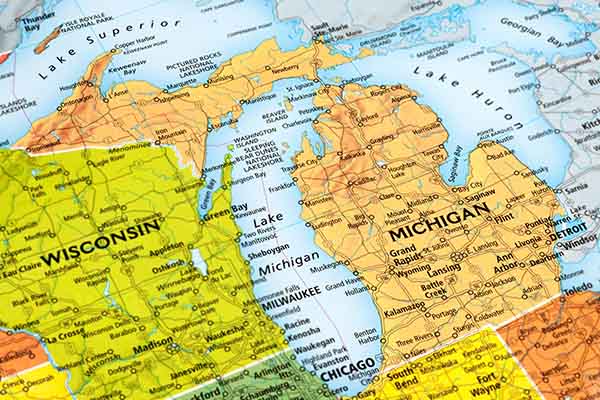 A properly running gutter system is one of the most important parts of protecting your home and yard. The rainwater that runs off your roof is collected by your gutter system and carried away from your home and foundation. Without a gutter system, however, the runoff rainwater flows down the side of your house and causes the woodwork to rot. Water can also pool around your home, wash out the soil from under your foundation, seep through your foundation and damage the interior of your home. It can cause massive structural issues to the house, as well!
PROFESSIONAL ROOFING GUTTER INSTALLATIONS FOR SAGINAW
Klean Gutters Midwest can help you avoid water damage and high-maintenance gutter cleaning. With the use of hooded gutters or gutter guards, we can keep your gutters permanently clear of all debris and buildup! Our gutter protection systems allow water to flow into the gutters and away from your home, and property owners all across Saginaw have discovered how much easier their lives are with our quality gutter protection!
Klean Gutters Midwest installs these types of gutter products:
SAGINAW'S ONLY KLEAN GUTTER™ LEAF GUARD INSTALLERS
Klean Gutters Midwest has the only authorized Klean Gutter™ Leaf Guard installers in Saginaw. We also install seamless aluminum gutters, copper gutters and rainwater catchment systems. And if we notice you need soffit or fascia repair or help with your drainage system, we also offer those services.
As a family-owned and -operated business, your satisfaction is important to Klean Gutters Midwest. That's why the leaf guard installers we send out are our own well-trained employees. We want you to have a great experience and love your gutter system so you'll refer us to your neighbors! And for additional convenience, we offer zero-interest financing and accept all insurance claims. Call (855) 974-4669 or fill out our contact form for your free estimate.