PROFESSIONAL GUTTER INSTALLATIONS & GUTTER PROTECTION SERVICES IN KALAMAZOO, MI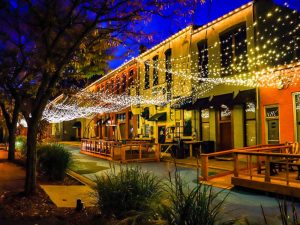 A properly running gutter system can effectively protect the health and safety of your home. That's because the rainwater that runs off your roof is collected by your gutter system and carried away from your home and foundation. Without a gutter system, the runoff rainwater is left to flow down your siding and cause serious structural damage. All that water can pool around your foundation, erode the soil, and seep into your home.
INSTALLING GUTTER PROTECTION SYSTEMS IN KALAMAZOO
Don't let water damage ruin your home. Instead, let Klean Gutters Midwest INC install hooded gutters or gutter guards that keep your gutters permanently clear of all debris and buildup! Our gutter protection system allows water to flow into the gutters but keeps out all leaves, branches, and roofing debris. It's a high-quality system that's helped countless property owners benefit from maintenance-free water protection. 
Klean Gutters Midwest INC installs many types of drainage products, including:
WE'RE MORE THAN GUTTER INSTALLATION CONTRACTORS
Our primary service is installing Klean Gutter™ Leaf Guard to existing gutters. At Klean Gutters Midwest INC, we pride ourselves on being expert gutter installation contractors when you need new gutters or your gutter system isn't performing as it should. Our goal is to make sure you have proper drainage from your roof, so your foundation and landscaping are safe from rainfall and snowmelt. We're ready to help with all your drainage needs in Kalamazoo, give our friendly team a call!
RESIDENTIAL OR COMMERCIAL, WE CAN HELP
Whether you own a home or have a small business, Klean Gutters Midwest INC can help. We work with homeowners, builders, condo and apartment associations, and businesses to ensure that gutters are doing their job. Our services include:
New gutter installation (seamless aluminum & copper gutters)
Gutter cover installation
Drainage improvement & installation
Pop-up repair
We offer no-interest financing and free estimates. And if you need gutter installation contractors because of an insurance claim, we work with all insurance companies.
WHY CHOOSE Klean Gutters Midwest INC
You have many choices when it comes to gutter installation contractors, but Klean Gutters Midwest INC is different. We strive to make sure the products we use and the installations we perform are done to the exact manufacturer and industry specifications so you have a strong gutter system that will last. Plus, we only install Klean Gutter Leaf Guard for gutter protection, which means your gutters are protected for a lifetime. You'll never deal with debris, leaves or dirt clogging up your gutters – guaranteed!
CONTACT US FOR A FREE ESTIMATE
If you want a superior gutter protection product, call Klean Gutters Midwest INC. You won't be disappointed by our products, service or installation. Call us at (855) 974-4669 or fill out our contact form to learn more.