GUTTER GUARD INSTALLATION & GUTTER REPLACEMENT IN VICKSBURG, MI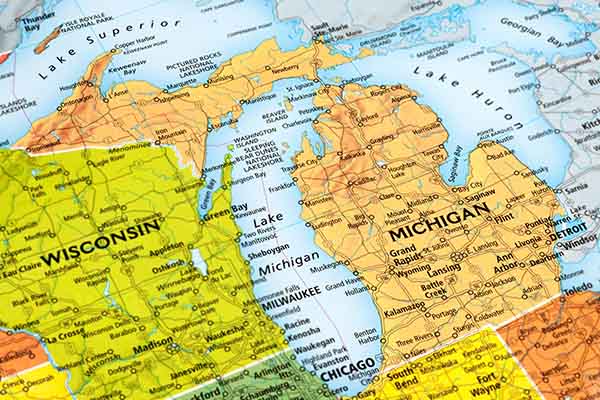 A reliable gutter system is an important part of protecting your home and yard. The rainwater that runs off your roof is collected by your gutter system and carried away from your home and foundation to eliminate the risk of damage. Without a gutter system, the runoff rainwater can flow down the side of your house and cause the woodwork to rot. Water can also pool around your home, wash out the soil from under your foundation, seep through your foundation and cause massive structural damage to your home.
INSTALLING GUTTER PROTECTION SYSTEMS IN VICKSBURG
Klean Gutters Midwest INC can help you avoid all that water damage. With the use of hooded gutters or gutter guards, we can keep your gutters permanently clear of all debris and buildup! Our gutter protection systems allow water to flow into the gutters and keep all the leaves, branches and roofing debris out. Our gutter protection systems can make your life easier, so reach out to learn more about:
Aluminum Gutters

Copper Gutters

Covered Hood Gutters

Gutter Guards
VICKSBURG GUTTER COVER INSTALLERS
If you own a home or business or manage a condominium association or apartment complex in Vicksburg, choose the Klean Gutters Midwest INC team as your gutter cover installers. Season after season and year after year, we'll save you the headache and hassle of cleaning your gutters. Need financing? We accept all insurance claims and also offer several no-interest financing options to homeowners.
But we're more than just Klean Gutter™ Leaf Guard gutter cover installers. We offer these additional services, too:
We're family-owned and -operated and our goal is your satisfaction. Call us at (855) 974-4669 or fill out our contact form to experience the Klean Gutters Midwest INC difference.