GUTTER REPLACEMENT & GUTTER PROTECTION SERVICES IN GRANDVILLE, MI
PROFESSIONAL ROOFING GUTTER INSTALLATIONS FOR GRANDVILLE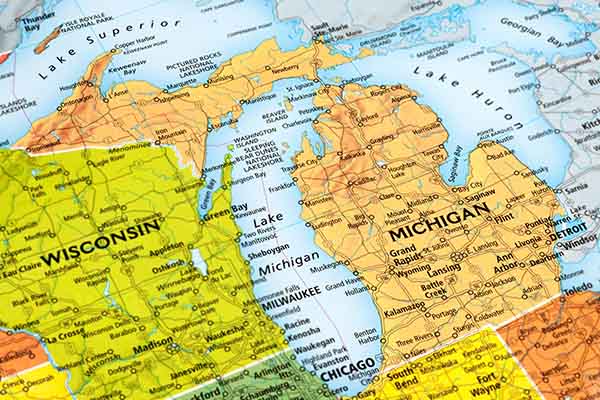 A properly running gutter system can dependably protect your home and yard. You see, the rainwater that runs off your roof is collected by your gutter system and carried away from your home and foundation to prevent damage. But without a gutter system, the runoff rainwater can flow down the side of your house, pool around your foundation and wash away the soil and landscaping. Water can also seep through your foundation and damage the interior of your home.
INSTALLING GUTTER PROTECTION SYSTEMS IN GRANDVILLE
Klean Gutters Midwest INC can help you avoid water damage and remove the need to ever clean your gutters again. By installing hooded gutters or gutter guards, we can keep your gutters permanently clear of all leaves, branches, roofing debris and buildup! Property owners throughout Grandville have discovered how much easier their lives are with our quality gutter protection, so reach out to Klean Gutters Midwest INC to learn about:
THE LEADING GUTTER PROTECTION COMPANY
Even HomeAdvisor agrees that Klean Gutters Midwest INC is tops among gutter protection companies in Grandville! We have countless 5-star reviews, and that's probably in large part to our advanced gutter protection system: Klean Gutter™ Leaf Guard. Plus, if you need new gutters, assistance with underground drainage from your gutter system or rainwater catchment systems, we also help with those. 
Klean Gutters Midwest INC works with homeowners, builders, apartment complexes, condominium association management companies and business owners. We're now accepting all insurance claims and we offer no-interest financing to homeowners. Let us provide you with a free estimate! Schedule your appointment through our easy-to-use contact form or by calling (855) 974-4669.