PROFESSIONAL GUTTER & GUTTER GUARD INSTALLATIONS IN HOLLAND, MI
PROFESSIONAL ROOFING GUTTER INSTALLATIONS FOR HOLLAND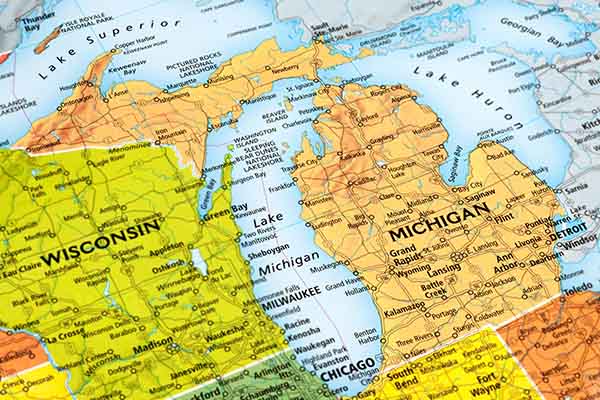 Do you want to protect your home and yard from water damage? Then let Klean Gutters Midwest INC install a properly running gutter system that reliably directs rainwater away from your home and foundation. Without a gutter system in place, your home can suffer from rainwater that pools around your foundation, erodes your soil and seeps inside.
INSTALLING GUTTER PROTECTION SYSTEMS IN HOLLAND
Let Klean Gutters Midwest INC help you avoid cleaning your gutters. Our hooded gutters and gutter guards can keep your gutters permanently clear of all debris and buildup! Our high-quality drainage systems give property owners maintenance-free protection from water damage, so reach out to Klean Gutters Midwest INC to learn about:
HOLLAND'S LEADING GUTTER PROTECTION COMPANY
Many gutter protection companies claim to install products that will protect your gutters, but Klean Gutter™ Leaf Guards are proven effective. The patented design installs with the slope of your roof. That means leaves and debris roll off onto the ground while only rainwater gets through the micro-mesh openings in the gutter guard. In fact, it comes with a lifetime guarantee that you won't ever have to clean your gutters!
Of all the gutter protection companies in the area, only Klean Gutters Midwest INC can install the Klean Gutter Leaf Guard system. We offer no-interest financing and accept all insurance claims. Plus, if you need new gutters or work done to your existing gutter system, we can help. We work with homeowners, business owners, apartment complex managers, condo associations and builders. Our estimates are always free, so call (855) 974-4669 or fill out our contact form to get your project started.