GUTTER GUARD INSTALLATION & REPLACEMENT CONTRACTOR IN ROCKFORD, MI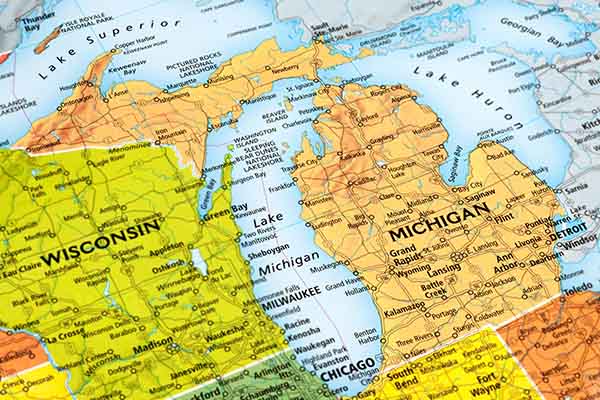 Your home needs a properly running gutter system to keep the rainwater that collects on your roof reliably moving away from your foundation. Without a gutter system, the runoff rainwater can flow down the side of your house and cause the woodwork to rot. Water can also pool around your home and wash out the soil from under your foundation. This can cause water to seep through your foundation and lead to massive structural damage!
PROFESSIONAL ROOFING GUTTER INSTALLATIONS FOR ROCKFORD
Klean Gutters Midwest INC can give you a maintenance-free way to avoid water damage. With the use of hooded gutters or gutter guards, we can keep your gutters permanently clear of all debris and buildup! Our gutter protection systems allow water to flow into the gutters while keeping all leaves, branches and roofing debris out. Find out how much easier your life can be and contact Klean Gutters Midwest INC to learn more about our:
ROCKFORD'S ONLY AUTHORIZED KLEAN GUTTER™ LEAF GUARD INSTALLERS
Since 2014, the Klean Gutters Midwest INC team has served as an authorized Klean Gutter™ Leaf Guard installer. That's because we believe it's the best gutter guard product on the market! It's made from surgical-grade stainless steel, which means it won't rust or corrode. Its patented design also keeps dirt, debris and pests out of your gutters. Klean Gutter Leaf Guard keeps your gutters completely free of clogs – guaranteed. And because it attaches to your home's fascia rather than the roof, your roof warranty won't be impacted.
If you're a Rockford homeowner, business owner, builder or apartment or condo association manager, we want to be your leaf guard installers. Klean Gutters Midwest INC installs new seamless aluminum gutters, copper gutters, rainwater catchment systems and underground drainage. We can also repair any part of your gutter system prior to installing your new gutter covers. To learn more or to request a free estimate, call (855) 974-4669 or fill out our online contact form.