GUTTER REPLACEMENT & PROTECTION CONTRACTOR IN LA PORTE, IN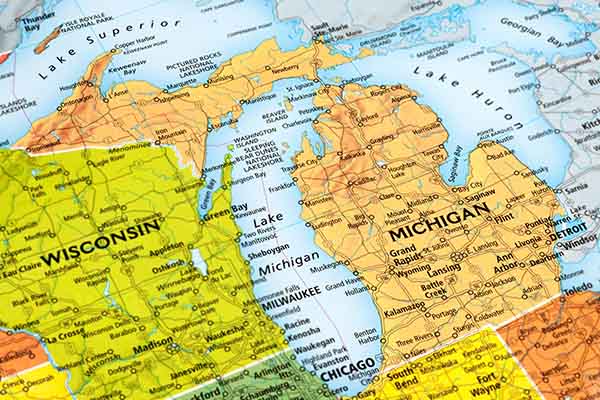 If you want ultimate protection for your home and yard, you need a properly running gutter system. That's because the rainwater that runs off your roof should be collected by a gutter system and carried away from your home and foundation. If there is no gutter system in place, that runoff rainwater has nowhere to go but down the side of your house. Not only can that water rot your siding, it can also pool around your home and wash away the soil surrounding your foundation. This can cause water to seep through your foundation, damage the interior of your home and cause massive structural issues to the house!
INSTALLING GUTTER PROTECTION SYSTEMS IN LA PORTE
Klean Gutters Midwest INC can help you avoid that potential water damage once and for all. With the use of hooded gutters or gutter guards, we can keep your gutters permanently clear of all debris and buildup! Our gutter systems have helped property owners all across La Porte, so reach out and let us give you maintenance-free protection, too!
Klean Gutters Midwest INC installs:
WE WANT TO BE YOUR GUTTER PROTECTION INSTALLER
If you're tired of cleaning your gutters season after season, call Klean Gutters Midwest INC. We're the gutter protection installer that offers a lifetime guarantee on our product! We're also a family-owned company, so our reputation and your satisfaction really matter to us. That's why we install high-quality Klean Gutter™ Leaf Guard systems on homes, businesses, apartments and condominiums.
The patented system is made from surgical-grade stainless steel, so it won't rust or corrode. Its installation is also different from all other gutter guard products. We don't rely on outside contractors, and only our expertly trained gutter protection installers will show up at your home on installation day. Call Klean Gutters Midwest INC at (855) 974-4669 or fill out our contact form for your free estimate. Ask about our financing options, too!