REPLACEMENT GUTTER & GUTTER PROTECTION COMPANY IN BRONSON, MI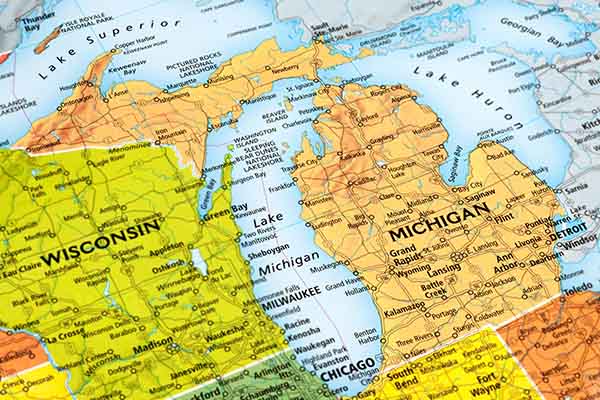 A properly running gutter system is one of the most important parts of your home. The rainwater that runs off your roof is collected by your gutter system and carried away from your home and foundation to prevent water damage. Without a gutter system, the runoff rainwater can flow down the side of your house and cause the woodwork to rot. Water can also pool around your home, wash out the soil, seep through your foundation and damage the interior of your home. It can cause massive structural issues to the house, as well!
INSTALLING GUTTERS & MORE
Klean Gutters Midwest INC can help you avoid cleaning your gutters and eliminate the potential for water damage. With the use of hooded gutters or gutter guards, we can keep your gutters permanently clear of all debris and buildup! Property owners all across Bronson have benefited from our maintenance-free gutter systems, so reach out to learn more about:
Covered Hood Gutters
Gutter Guards
BRONSON LEAF PROTECTION INSTALLERS
When you get tired of cleaning your gutters, you'll probably look around for leaf protection installers. You'll find many companies, but Klean Gutters Midwest INC is the only one that can install the superior Klean Gutter™ Leaf Guard system. Its patented design doesn't allow bugs, debris or leaves through!
In addition to being leaf protection installers, Klean Gutters Midwest INC also offers gutter repair and the installation of new seamless aluminum gutters and copper gutters. If your home's drainage system isn't effective, we can also re-engineer or repair the system, including your pop-ups. We also offer water catchment systems.
Call us at (855) 974-4669 or fill out our contact form for your free estimate. We accept all insurance claims and offer several zero-interest financing options.