PROFESSIONAL ROOFING GUTTER INSTALLATIONS IN WHITE PIGEON, MI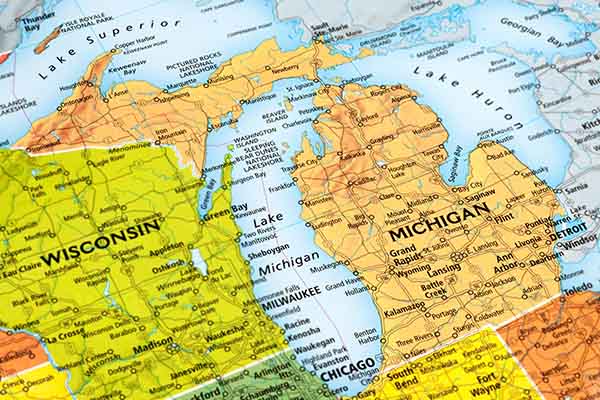 A properly running gutter system is one of the most important parts of protecting your home and yard. The rainwater that runs off your roof is collected by your gutter system and carried away from your home and foundation so that it doesn't do any damage. Without a gutter system, the runoff rainwater can flow down the side of your house and cause the woodwork to rot. Water can also pool around your home or wash out the soil from under your foundation. This can cause water to seep through your foundation and damage the interior of your home. It can also cause massive structural issues to the house!
INSTALLING GUTTER PROTECTION SYSTEMS IN WHITE PIGEON
Klean Gutters Midwest INC can help you completely avoid cleaning out your gutters. With the use of hooded gutters or gutter guards, you can keep your gutters permanently clear of all debris and buildup! Our gutter protection systems allow water to flow into the gutters while keeping out all leaves, branches and roofing debris. Property owners all across the White Pigeon area are finding out how much easier their lives can be after having gutter protection installed!
Klean Gutters Midwest INC installs these types of gutters:
GUTTER INSTALLATION CONTRACTORS SERVING WHITE PIGEON, MI
Some gutter installation contractors are just that: companies that only install gutters. Klean Gutters Midwest INC is so much more. In addition to gutters, we also install the leading gutter protection product, Klean Gutter™ Leaf Guard. We also repair fascia, soffits and underground drainage and install rainwater catchment systems. When you're looking for gutter installation contractors who can ensure you never have to clean your gutters again, call Klean Gutters Midwest INC.
We accept all insurance claims and offer no-interest financing options for our services. If you are a homeowner, builder, small business owner or condo or apartment community manager in White Pigeon, we can work with you! Stop dealing with muck or paying someone to clean your gutters season after season. Instead, call us at (855) 974-4669 or fill out our contact form for quick and reliable service.