EXPERT GUTTER INSTALLATION & PROTECTION SERVICES IN GRAND RAPIDS, MI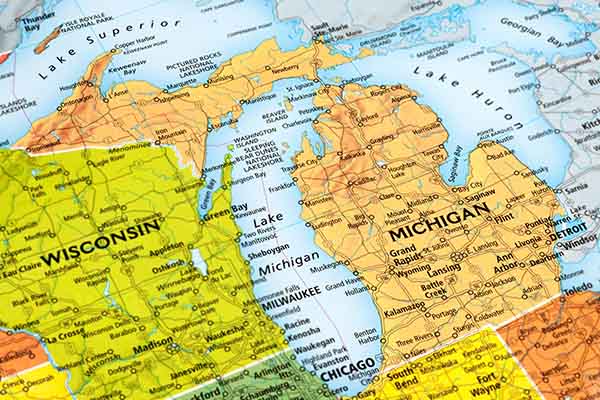 Homeowners make protecting their property a priority. The average property owner spends time worrying about the yard, the siding and the roof, but the gutters often go forgotten. This can be a problem, because your gutter system plays an important role in avoiding water damage. Gutters collect the rainwater that falls from your roof and directs it away before it can damage your property. If you're missing a gutter system, the excess water can run down your house's siding and cause the woodwork to rot. Water can also pool around your yard, erode your soil, seep through your foundation and damage the interior of your home. 
Klean Gutters Midwest INC installs these types of gutters to help protect against water damage:
WE INSTALL GUTTER PROTECTION IN GRAND RAPIDS
Don't forget about your gutter system once it's been installed. Your gutter system will still require regular maintenance, and even if there aren't any trees in your yard, your gutters can still become clogged. While you may expect things like leaves, twigs and pine needles to end up in your gutters, pieces of shingles and their granules can also clog them. When your gutters fill with sediment and debris, they will no longer be able to effectively drain water away from your house. Rainwater can then back up in the gutters,  seep up under your roofing materials and cause roof leaks and damage to the decking. Water can also flow over your gutters and damage your home and property.
In order to prevent property damage and keep your gutters clear of sediment, you'll have to perform regular maintenance. Often, this job will require ladders or going up onto the roof. This can be dangerous, and it isn't even an option for all homeowners. Fortunately, Klean Gutters Midwest INC can help you avoid risking injury by eliminating the need to ever clean your gutters again! With the use of hooded gutters or gutter guards, we can keep your gutters permanently clear of all debris and buildup. Let us make your life easier and safer with our maintenance-free, high-quality drainage solutions. 
Contact Klean Gutters Midwest INC for a free estimate and to find out how you can better protect your home and property from the elements!
TOP GUTTER COVER INSTALLER
You'll find many gutter cover installers touting their products throughout Grand Rapids, but Klean Gutters Midwest INC is the only authorized Klean Gutter™ Leaf Guard installer in the area. We exclusively install this product because of its superior design. It's made of surgical-grade stainless steel, which means it won't rust or corrode. Let Klean Gutters Midwest INC be your gutter cover installer and show you why this is the best gutter guard for your home.
Whether you're a Grand Rapids builder, homeowner, business owner or condominium or apartment complex manager, Klean Gutters Midwest INC can work with you. We offer many services related to your gutter system, because it's our mission to provide the highest quality water management solutions and customer service experience! Call us at (855) 974-4669 or fill out our online contact form for your free estimate.