PROFESSIONAL GUTTER COMPANY PROVIDING INSTALLATIONS & MORE IN MOUNT PLEASANT, MI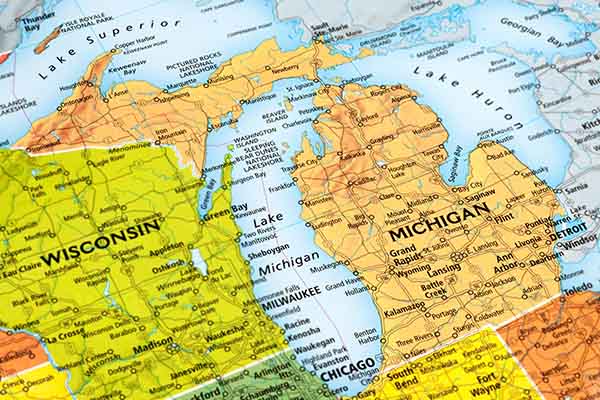 As a homeowner, preserving the condition of your property takes priority. Many people take the time to maintain their roofs and siding, but their gutters often go overlooked. This is unfortunate, because a properly running gutter system is a key fixture in maintaining the condition of your home and yard. Gutters collect runoff rainwater from the roof and direct it away from your home and foundation. Without gutters, water can run down the side of your house and ruin wood siding or seep through windows. Water that isn't properly directed away can also settle in your yard or wash out your foundation. This can lead to water seeping through the foundation and into your home, which can seriously compromise its structural integrity.
Klean Gutters Midwest INC installs these types of gutters to protect area homes:
GUTTER INSTALLATION CONTRACTORS SERVING MOUNT PLEASANT, MI
At Klean Gutters Midwest INC, we're more than just gutter installation contractors. We also install the Klean Gutter™ Leaf Guard system to keep leaves, debris and dirt out of your gutters. If you're looking for one company that can solve your water drainage issues, call us. Our estimates are always free.
We've chosen Klean Gutter Leaf Guard as the product we recommend because of its superior design and durable construction. It's made from surgical-grade stainless steel so it won't corrode or rust. And if you need to hire gutter installation contractors, Klean Gutters Midwest INC can install seamless aluminum or copper gutters that will look great and last! We also offer drainage installation and repair as well as water catchment systems.
Call (855) 974-4669 for your introductory appointment or fill out our contact form. We offer no-interest financing and accept all insurance claims.