PROFESSIONAL GUTTER INSTALLATIONS & GUTTER PROTECTION SERVICES IN HOWELL, MI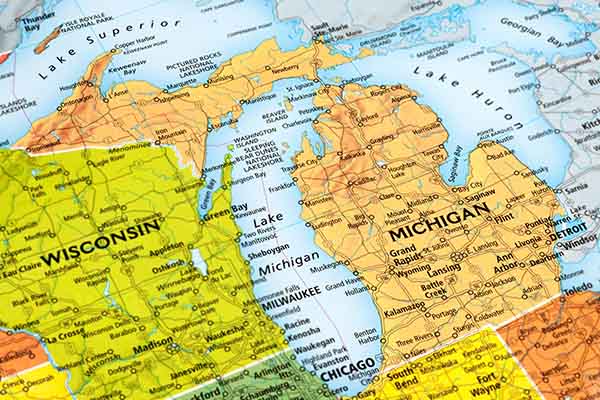 Protect your home and yard with a properly running gutter system. The rainwater that runs off of your roof needs a place to go, and our gutter systems collect water and carry it away to prevent property damage. Without a gutter system, the runoff rainwater can flow down the side of your house, pool around your foundation and set your home up for massive structural issues.
INSTALLING GUTTER PROTECTION SYSTEMS IN HOWELL
Klean Gutters Midwest INC can help you avoid water damage. By installing hooded gutters or gutter guards, we can keep your gutters permanently clear of all debris and buildup! That means your gutters won't be compromised by leaves or branches and you won't have to climb onto your roof to clean away debris. Property owners throughout Howell have benefited from our products and services, so reach out to Klean Gutters Midwest INC to learn about:
GUTTER PROTECTION COMPANY LEADING IN QUALITY & CUSTOMER SATISFACTION
When you're looking for gutter protection companies to provide you an estimate, call Klean Gutters Midwest INC. You'll find that our many satisfied customers on HomeAdvisor and other sites trust us because of our superior product and exceptional workmanship. Our estimates are always free, so call to schedule yours!
We also work with business owners, apartment complex managers and condo associations to provide exceptional solutions to clogged gutters. Our Klean Gutter™ Leaf Guard system stands out above the rest because of its design, installation, customization and materials. Learn more by calling Klean Gutters Midwest INC at (855) 974-4669 or by filling out our contact form.