Gutters and downspouts perform the crucial role of directing rainwater away from your home, especially the foundation. Without a properly functioning gutter system, your home becomes vulnerable to water damage, which could potentially result in a slew of problems for you.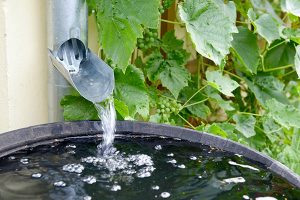 To give you a better idea of how gutters and downspouts protect your home, Klean Gutters Midwest lists some of the common methods used for carrying water away from your home. We also discuss a few telltale signs that your gutters and downspouts aren't in good shape.
Different Ways to Carry Water Away from Your Home
Water runoff management companies use a variety of methods to keep water away from the home. Some of the most popular water delivery options are the following:
Drainage Pit – This is usually built in the garden at a depth of around three feet, a width of three feet, and a length of three feet as well. Due to its size, it's ideally used for collecting large volumes of water without altering the home's exterior.
Rain Barrel – This can be installed underground or aboveground. It can also be used to store collected rainwater, which you can use for gardening or cleaning during the dry season. The downspout connected to the rain barrel typically has a diverter, ensuring the secure delivery of the water.
Rainwater Collection System – This is a good alternative to underground tanks. This type of system consists of tanks that are connected to a filter and a pump, which allows you to get water from it whenever you need it.
How to Tell if Your Gutters and Downspouts Aren't Working
A definite sign of downspout failure is overflowing gutters, which typically occur when there's clogging. A buildup of leaves, twigs, and other debris can cause such blockages. According to aluminum gutter installation companies, you can prevent this problem by installing a gutter guard system that can effectively keep dirt and debris from finding their way into your gutters.
Another sign that you should watch out for is water pooling in certain spots in your garden or near your home's foundation. Ensure that your downspouts are long enough to direct water away from your home.
Are you looking for aluminum or copper gutter installation contractors? Klean Gutters Midwest has been a trusted name in gutter installation for over 25 years. We install quality gutter protection systems too. Call us at (855) 974-4669 or fill out our contact form to request an estimate.