Professional gutter and gutter guard installers will often start out a project by measuring how much water flow your home requires, which will help determine the appropriate size of gutters to be installed on your home. Water flow requirements vary from one place to another. Homes in areas with high amounts of rainfall every year will, of course, need gutter systems with a much higher capacity than those on homes that don't see much precipitation.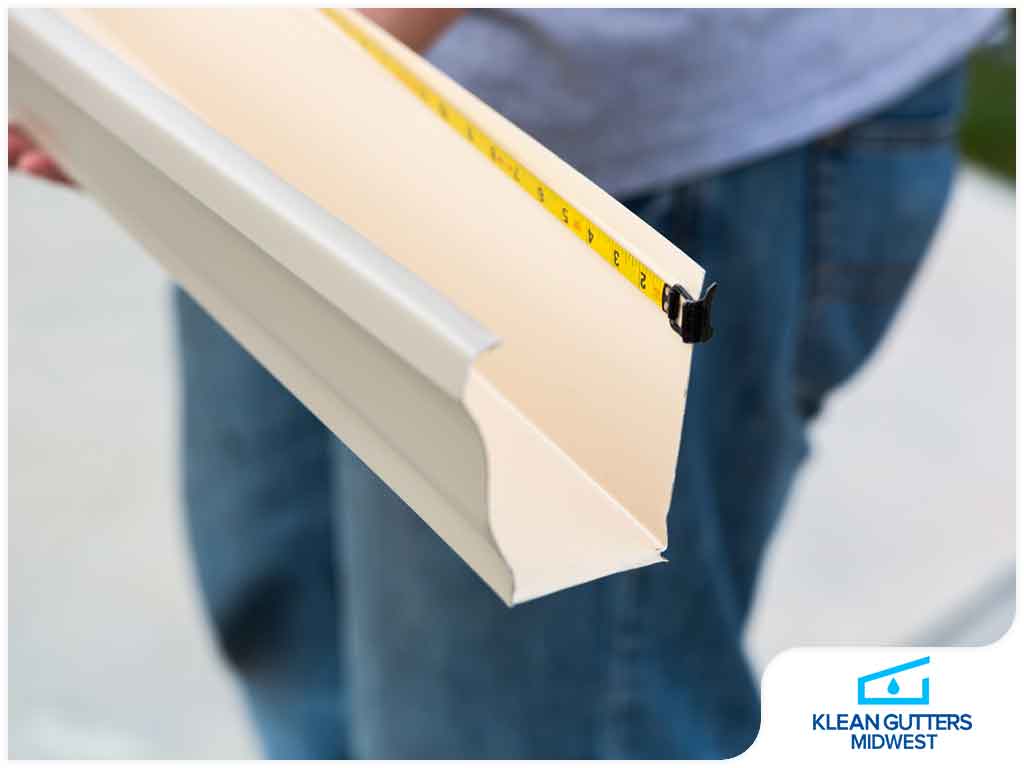 As a homeowner, it's important to understand some basic gutter-sizing techniques to help you make the right decisions when it comes to your gutters. Here are a few tips from our professionals at Klean Gutters Midwest about how to determine proper gutter sizing.
Getting Started
If you keep all documents related to your roofing in one neat file, you should be able to find the correct dimensions for your roof. If not, it's better to have licensed professional gutter and gutter cover installers assess the size of your roof than to get up on the roof and try to do it yourself. Getting the dimensions of the roof right is critical because the roof area is a big factor in runoff calculations. The bigger your roof is, the more runoff you can expect. Note the areas where two roof panels meet (which is where large amounts of water runoff will occur) and plan your gutter sizing and placement accordingly.
Doing Research
Now that you know the total area of your roof, it's time to find out how much rain your area receives every year. The Weather Bureau keeps a record of rainfall measurements from different parts of the country. This data will also help determine your gutter size.
Determining Drain Capacities
Gutter, downspout and gutter protection companies have different methods of calculating drain capacities for their products, but they all more or less follow the same formula. You can also find a gutter-sizing calculator online to give you a rough estimate of how big your gutters should be. However, the best way to make sure that you're getting the correct size every time is to have a professional perform the assessment for you.
At Klean Gutters Midwest, we can help you find a gutter solution that's 100% right for your home. Call us today at (855) 974-4669 or fill out our contact form and get a free quote.