The gutter system can be considered the "unsung hero" of the home. Without a properly designed, installed and protected gutter system, your home becomes susceptible to water and moisture damage. Gutters are designed to drive away water away from your home, protecting your property from the harmful and often costly effects of moisture damage.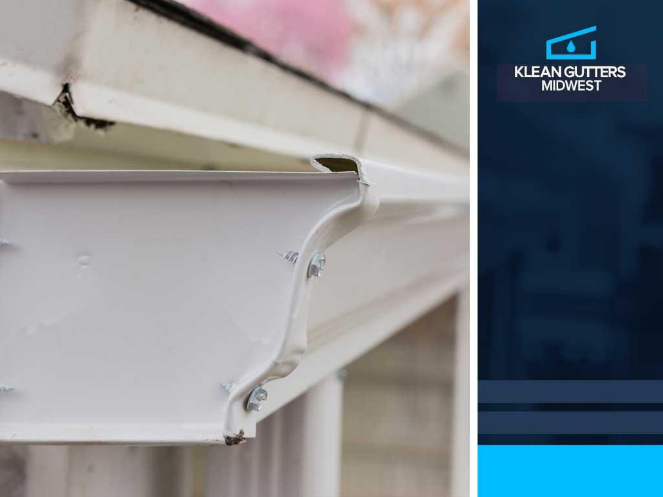 Because of the crucial function of the gutter system, you need to work with experienced, professional gutter installation contractors that can provide the right kind of products and services. Here at Klean Gutters Midwest, that's exactly what we do.
Klean Gutters Midwest: The Answer to a Mission
With over 25 years of experience in the construction industry, Klean Gutters Midwest's founder, Kirt D. Harold, recognized the lack of gutter protection products that performed as promised. He set out on a mission to find the BEST product on the market: Klean Gutter Leaf Guard.
Kirt established Klean Gutters of Michigan in January 2014, right out of his home. The company has grown over the years, eventually transitioning to Klean Gutters Midwest.
We are proud to be one of the select gutter companies that have exclusive rights to sell the Klean Gutter Leaf Guard system. With two offices and more than 30 in-house employees, we serve clients in Michigan, Northern Indiana and Northern Ohio.
What We Offer
Aside from the sale and installation of Klean Gutter Leaf Guard system, Klean Gutters Midwest can also help you with the following:
Full-Service Seamless Gutter Installation
Residential and Commercial Gutter Services
Copper Gutters
Water Management Services
Gutter Repairs
13-Point Inspection
Whether you need new gutters, gutter repair or a new set of gutter guards, you can count on Klean Gutters Midwest to provide you with top-notch products and services. Get in touch with us today by calling (855) 974-4669 to schedule an inspection or consultation. You may also submit our online contact form to request a free estimate.